ACUPUNCTURE, CHINESE HERBAL MEDICINE, AND QIGONG SERVICES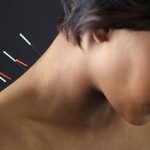 acupuncture
Acupuncture is based on ancient Chinese philosophy that sees all sicknesses in the body in terms of an imbalance in the energetic field of the body. Each point is like a button, with its own distinct effect on the body. These points are stimulated by the insertion of very fine, sterile and disposable needles. A combination of these points is carefully selected to help activate the body's innate ability to heal itself and return to a state of balance. Learn more about Acupuncture & its benefits.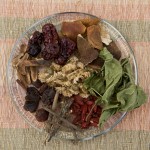 Chinese Herbs
The Chinese Herbal system is one of the world's most sophisticated medical herbal models. Chinese herbs have been used, studied and documented for over 2,000 years. Customized herbal formula based on an individual's specific body and condition can be used to treat certain illnesses. These custom formulas are designed to treat the root cause of people's symptoms and therefore both alleviate symptoms and prevent them from returning.
Learn more about Chinese Herbs >>
qigong
Qigong is an ancient Chinese exercise that integrates movement, breathing, and awareness to cultivate vital energy and promote healing. Millions of people around the world practice qigong daily to help prevent illness, reduce stress, and boost overall well-being. Because of its effectiveness, qigong is gaining broad popularity as a holistic healthcare option for physical, emotional, and mental disharmony.